Executive Director Amanda Daflos celebrates her first year at the Bloomberg Center for Public Innovation.
Dear Friends, Colleagues, and Supporters,
We recently marked an important milestone for the Bloomberg Center for Public Innovation at Johns Hopkins University and our partners, collaborators and supporters. It has been one year since I joined the Center as the Executive Director and began the remarkable journey of establishing the world's first organization wholly dedicated to advancing the field of public innovation. At all times–especially in the complex times we currently live in–our global mission is critical.
When I joined Johns Hopkins in the summer of 2021, the Center was an idea–one meant to change the face of public innovation for decades to come. In just one year, with a growing team of talented city officials, government innovators, and do-ers–and the support of our visionary partners at Bloomberg Philanthropies–we have made this idea real by launching the Center and establishing ourselves in the field worldwide as a trusted partner and resource.
Since our public launch in October 2021, we have been working tirelessly to advance the field by marrying cutting-edge practice with world class research in order to help leaders transform the culture of government, deliver exceptional results for residents and inspire trust in public service. That's our mission, and putting it into practice has been a privilege.
Already we are working in more than 40 cities around the world, implementing programs that could improve the lives of millions of residents.
Over the past year, we have established and activated new and exciting programs in each of our five practice areas and grown existing projects and initiatives, all in service to dedicated mayors and public officials–the people in cities making life-changing decisions in nearly every moment of every day.
Our Digital Practice, led by Mai-Ling Garcia, supports Digital i-teams in six cities around the world that are using digital tools and technology to design better solutions for residents. As part of our Innovation Practice, now under Justin Entzminger's leadership, we have been working closely with partners to administer innovation training in more than 20 global cities. And Civic Engagement Practice Director Tracy Colunga and her experienced team are helping cities collaborate with residents to strengthen their neighborhoods through the Love Your Block program and the Cities of Service initiative.
Our Academic Practice Director Francisca Rojas is also hard at work building partnerships inside Johns Hopkins and around the world to foster and deepen the academic orientation of the public innovation field, and offer opportunities for city officials and researchers to create meaningful collaborations. We are fortunate to have two Public Innovation Fellows, Tommi Laitio and Terrance Smith, on her team. As established leaders in the field of public innovation, their unique perspectives have been a tremendous asset to our team and the global network.
Communications Practice Director Jovan Hackley and his team continue to work behind the scenes to support this work while launching new initiatives and programs. Their work is strengthening the ability of city staff everywhere to innovate and access best-in-class resources and connect with each other, knowing that good ideas can and should spread across cities.
As our partners, supporters, and colleagues, you have been an essential part of these accomplishments. Thank you for your encouragement, ideas and participation. And thank you for sharing your aspirations for the Center–we take your perspective seriously and look forward to shaping meaningful opportunities with your input in the years to come.
I am grateful to lead a dedicated team of people helping cities elevate their best ideas so they can get important things done. But, the truth is, this is just the beginning. You can look forward to our ever-growing presence and expanded resources, programs and opportunities as we dream up new projects and initiatives that will meet city officials where they are – in conference rooms and community meetings, working to address the increasingly complex set of challenges before us.
Our work together will transform government and enable public officials to improve resident lives and communities for the better.
Thank you for joining us,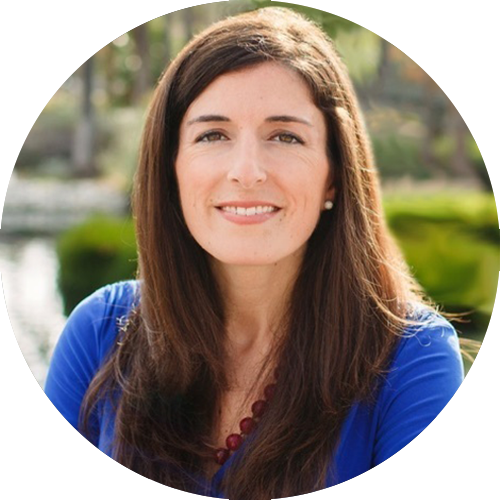 Amanda Daflos
Executive Director
Bloomberg Center for Public Innovation at Johns Hopkins