New $43 Million Investment will Help Cities Develop Creative Solutions and Deliver Better Results for Residents While Advancing the Field of Public Sector Innovation
October 20, 2021: Bloomberg Philanthropies and Johns Hopkins University announced today the creation of the Bloomberg Center for Public Innovation at Johns Hopkins University. The Bloomberg Center for Public Innovation is a hub and resource center for city leaders and their staff to receive specialized training in creative problem-solving in local government, and it will also conduct research on the impact of these practices. With a $43 million dollar investment, the Center will develop fellowships for city hall staff to build a stronger evidence base for their work, create peer-learning initiatives for public innovation practitioners to share their knowledge, and strengthen networks among national and international organizations focused on public innovation. The investment will also establish three new Bloomberg Distinguished Professors at Johns Hopkins University for leading JHU faculty whose research will contribute to emerging issues in urban policy and government innovation.
"City leaders have unique powers to save and improve lives, and this new center will help them do more of both, by advancing the art and science of innovative local government," said Michael R. Bloomberg, 108th mayor of NYC and founder of Bloomberg LP and Bloomberg Philanthropies. "The center will be the first of its kind in the world, and it will help meet the enormous demand we have heard from mayors and their staffs for bold and creative new ways to tackle their most pressing challenges."
To support the emerging field of public sector innovation, the new center will focus its efforts in three areas:
Train city leaders and other government officials. This support will help local government develop, test, and scale new solutions to major local and global challenges, such as housing, climate and economic development, drawing on the proven methods, including the Bloomberg Philanthropies' Innovation Teams (i-teams) initiative, which has helped nearly 50 cities around the world creatively tackle big challenges.
Research how local governments become more creative, and document effective approaches and help good ideas spread. This research will bolster the evidence base around what works and help uncover and spread the local innovations that have the most impact.
Engage the next generation of public sector innovators. The center will connect interested JHU students with city hall internships to tap into fresh, new ideas and contribute to the talent pipeline for local government.
"Johns Hopkins University is honored to collaborate with Bloomberg Philanthropies on this critical center devoted to advancing the field of public innovation," said Johns Hopkins University President Ron Daniels. "The Bloomberg Center for Public Innovation embodies our shared belief in the power of philanthropy to improve lives and demonstrates the critical role universities can play in providing today's most innovative civic leaders with the tools they need to marshal data, shape policy, and transform practice for the benefit of cities and citizens around the world."
Cities with formal innovation structures – like dedicated teams — are able to tackle big challenges at the local level such as early childhood education, blight, and economic development. Throughout the pandemic, these cities applied innovation methods to their COVID-19 response to prioritize testing, execute contact tracing, rollout vaccines, and drive economic recovery.
The Bloomberg Center for Public Innovation will also become the permanent home for a number of key Bloomberg Philanthropies programs, including the Bloomberg Cities Network, Innovation Teams and innovation training efforts, and the Cities of Service initiative, focused on expanding the ways city leaders engage residents.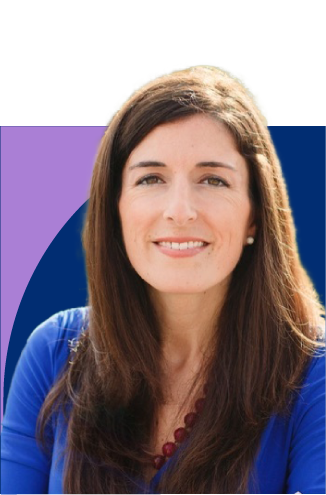 The new Center for Public Innovation will be led by Executive Director Amanda Daflos, previously the City of Los Angeles' first Chief Innovation Officer who also established and directed the Los Angeles i-team. Daflos led the City's gender equity agenda, which achieved substantial results for women and girls, including delivering paid parental leave to all city government employees for the first time in City history. Daflos was a winner of the Fast Company World Changing Ideas Award in 2018 for her work around using backyard housing units as an avenue to dramatically increase housing supply.
"Amanda's pioneering work as an executive in one of America's largest cities and as a national grassroots leader has helped advance government innovation across the globe. From leading public health and data initiatives during one of history's most challenging moments to championing gender equity and affordable housing progress, she demonstrates the kind of leadership and forward thought that will pave the way for continued investment in data and evidence-based innovation," said Beth Blauer, Associate Vice Provost of Public Sector Innovation at Johns Hopkins University, a key architect of the Johns Hopkins Coronavirus Resource Center, named one of TIME Magazine's best inventions of 2020, and founding director of the Center for Government Excellence (known as "GovEx").