"You're really able to make a difference for people," said Tommi Laitio, one of two inaugural Bloomberg Public innovation Fellows at Johns Hopkins University, speaking to undergraduate students about public service careers.
According to Laitio, "You know your work matters. We need to give everyone an opportunity for a good life, and in public service you can do that in a way that truly makes an impact for people."
In January 2023, Laitio and Terrance Smith, both Public Innovation Fellows at the Bloomberg Center for Public Innovation at Johns Hopkins, launched the Center's first formal course to help inspire and create the next generation of public servants beginning careers focused on innovation.
During a four-day intensive session, undergraduate students at Johns Hopkins completed the course, "Co-governance for Public Space: Sharing Power while Ensuring Public Value," which focused on responsible and inclusive planning of public spaces such as libraries and parks.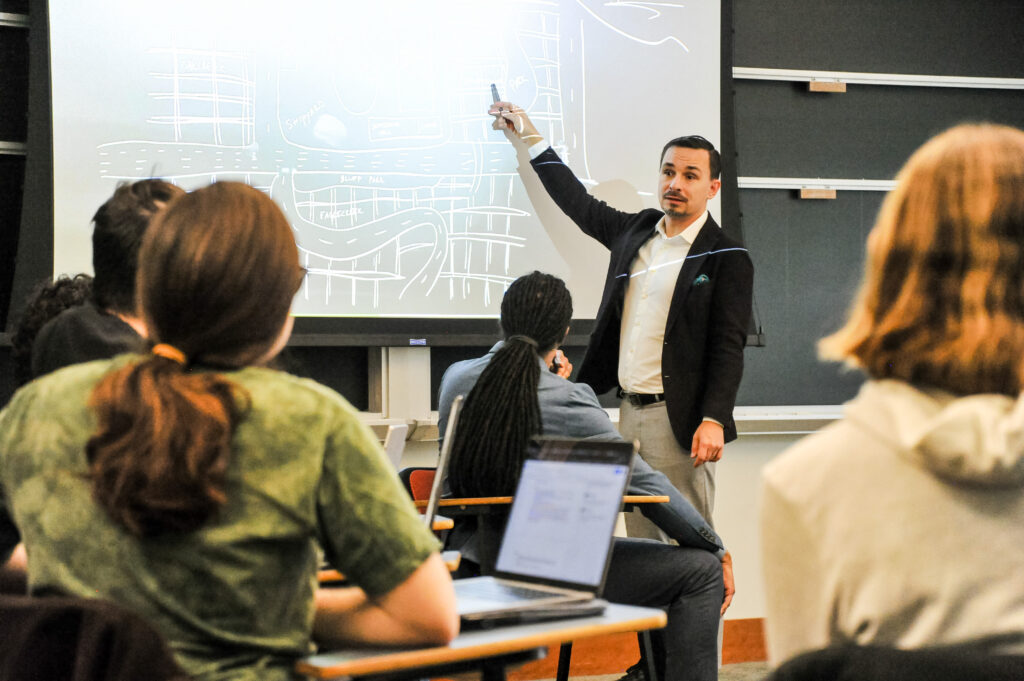 Students in the course learned about navigating the complex realities of urban design by taking part in a simulated planning meeting for a waterfront revitalization project in a fictional U.S. city. Presented with the challenge of helping to create a vibrant downtown space that benefits a city economically and socially, students participated in a role-playing exercise where they served as community members, business owners, project partners, and city leaders. The exercise focused on exposing participants to the need for equitable government processes that value all perspectives and center on diverse, lived experiences when bringing impactful public spaces to life.
"The course was an amazing opportunity to learn from real-world practitioners," said Kobi Khong, a junior at Johns Hopkins from Anaheim, California, who is majoring in public health and hopes to pursue a career in public service. "I had never really considered public service in these ways before and how many things we take for granted. What I loved learning from Tommi and Terrance is that including everybody in planning is an active process. You can't just open the doors. You have to guide people in and include them in the conversation. It really opened up my eyes to how big of a world there is in local government, and it inspires me to do work in that space in the future."
Smith, the former Chief Innovation Officer for the City of Mobile, Alabama, served as a fictional city's mayor in the simulation portion of the course. He also shared stories of his real-world experience and early research on helping others and community problem-solving during the four-day course.
"We want new and different ideas and a different pathway for young people to get into government," said Smith. "This is a great opportunity for us to offer students a behind-the-scenes look at how local government operates, and they can see if it's a spark for them.
"And if it is," Smith said, "now they're connected to a global organization in the Bloomberg Center for Public Innovation that can help them make an impact in the field."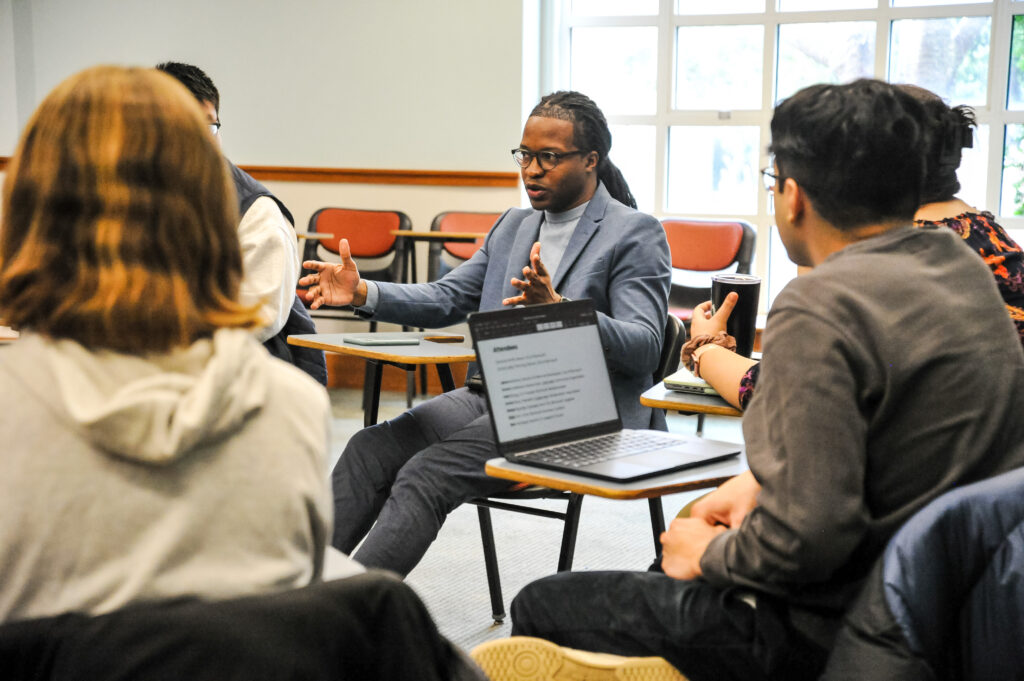 "Part of our mission is to inspire trust in public service, and there is no one better than Tommi and Terrance to bring young, curious people together in this pursuit," said Amanda Daflos, Executive Director for the Bloomberg Center for Public Innovation. "The ultimate goal of our Center is to improve the lives of people around the world, and we know that students, who are our future leaders, are an essential part of delivering on our mission."
To learn more about the Bloomberg Center for Public Innovation's work around the world, follow us on social media and subscribe to our newsletter: https://publicinnovation.jhu.edu/stay-connected/